La Palma Day 1
The Day started promising with a really good breakfast on the hotel patio, clear skies and nearly no wind. For today, 2 "warm-up" walks where planned. I've started at … but wait. I've started with the strong expression that La Palma is a somehow chilling island. Driving to my first starting point, the Cumbrecita south of the Caldera Taburiente, I had to recognize that driving on La Palma is relaxed. People seem to be more "laid back" then on Tenerife, which I've visited several times. OK, good start.
Starting at la Cumbrecita (1312m) the first track is more or less a lazy walk on a very good path with a rampant end, climbing 100m difference in altitude. On the whole track, mostly shadowed by Canary Pines, 1,15h including some photo breaks, I've had a fantastic view inside the Caldera Taburiente and to the northern caldera flanks.
Second track. A short round, starting at "Refugio del Pilar", up to the top of Pico Birigoyo (1807m).  The first half of the walk follows the west flank of the Cumbre Vieja, always slightly upwards. At the turning point, south of Pico Birigoyo, the path rises north crossing some wide fields of pumice gravel. A bit windy and dusty. Finally, when passing the last pine, the north eastern Passat winds sucker punched me right in the face. Damn, this wind was strong, almost breathtaking. Covering my cap and my glasses I made the last meters to the top nearly creeping.
Nevertheless, the panoramic view was still great
Covering the camera to avoid any collisions with the dancing dust devils I followed the pumice gravel path down to the "Refugio del Pilar". Guess I need a bath. I'm crumbed. And pleased. And happy.
Video: Panorama view on top of Pico Birigoyo
Video: Panorama view at Mirador de los Roques
I'm sorry for the "sound", but fast air appeared 😉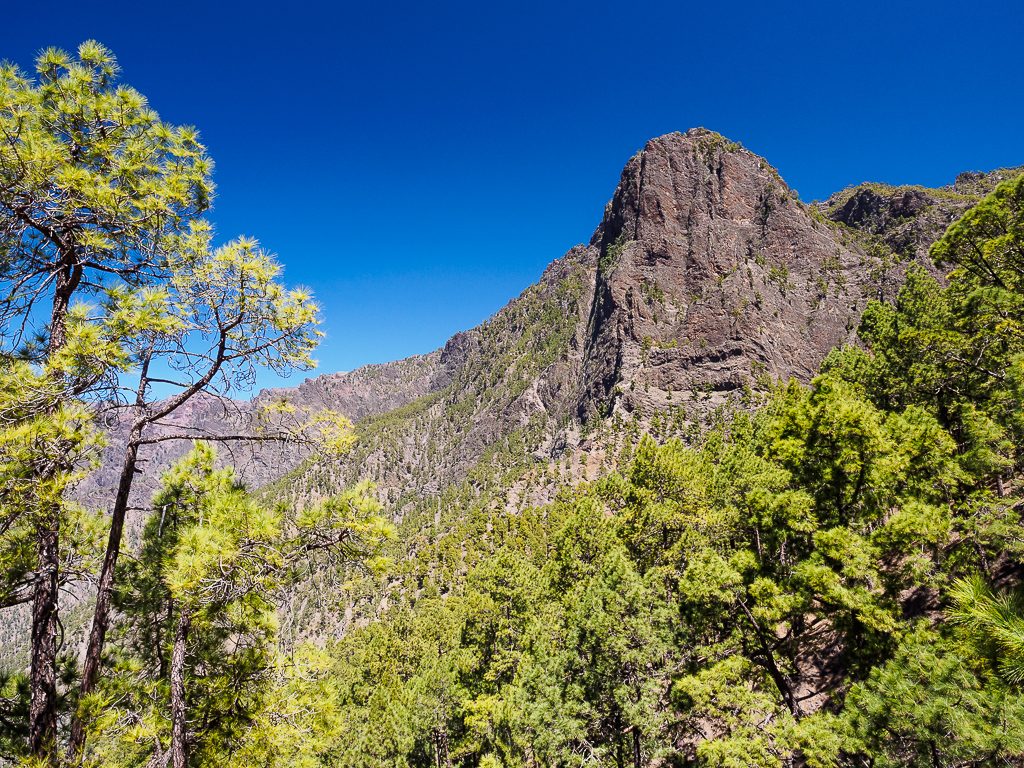 #lapalma   #islabonita   #hamburgphotographers     #HSLP2014