Plan-B Day…
La Palma Day 3
While there is still a little muscle soreness, caused by yesterday's uphill lava sand challenge, today only a small 3h track at the caldera flanks near Roque de los Muchachos (2426m) was planned. Good plan, but bad execution. While the visibility was 20 meters at most, there was… no temperature 😉
My fault, I missed to check the satellite picture (http://extweb.west-cheshire.ac.uk/weather/msgcivis.asp <- updated every hour) and the webcam of "IAC Observatorio del Roque de los Muchachos" (http://www.gtc.iac.es/multimedia/webcams.php). They would have told me…
First plan-B, follow the street down to the west shore and visit Puerto de Tazacorte. This picturesque little place is located directly at the sea side end of the Caldera de Taburiente and offers some older buildings, a mole sheltered black lava beach and some surprisingly cheap beach bars. "Grundnahrungsmittel" is great German word, isn't it? The best English equivalent may be staple food and my favored Grundnahrungsmittel on the Canary Islands is the classic Café Cortado Natural. 60c with a great view to Puerto Tazacorte, the Mole and the beach, and a relaxing seat in the sun.
Second plan-B, increase the internet fun. The connection quality and bandwidth in the hotel is annoying. This morning I'd tried to go for a Spanish prepaid card at the Voodoofone shop in Santa Cruz. It started unfriendly but in fluent English, felt like to be taken to the cleaners and ended with me leaving the shop without any money spend. On my way back to Los Cancajos I made a short stopover at Orange Movil in Los Llanos. Warm welcome, communication using gestures, smiles, giggles, online translators and two other sales people, left with the expected prepaid contract.
Currently no plans for tomorrow. Guess I will ask the satellite picture and make another plan-B tomorrow morning.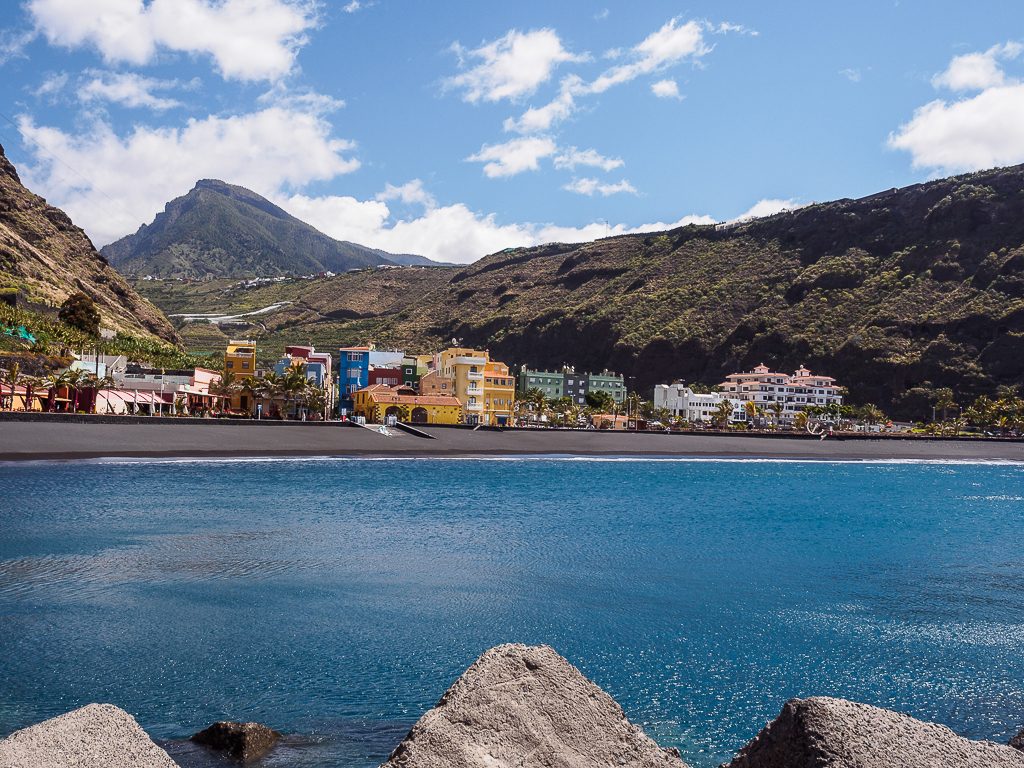 #lapalma   #islabonita     #HSLP2014   #hamburgphotographers