Woohoo- and Yay-Day!
La Palma Day 4
Let's start with the "Yay". The satellite image and web cam at the observatory had shown no clouds at the northern caldera flank. Muchachos-weather. The cloud base was near 1200m, so there may be no clear view to the caldera, but at least the top was sunny.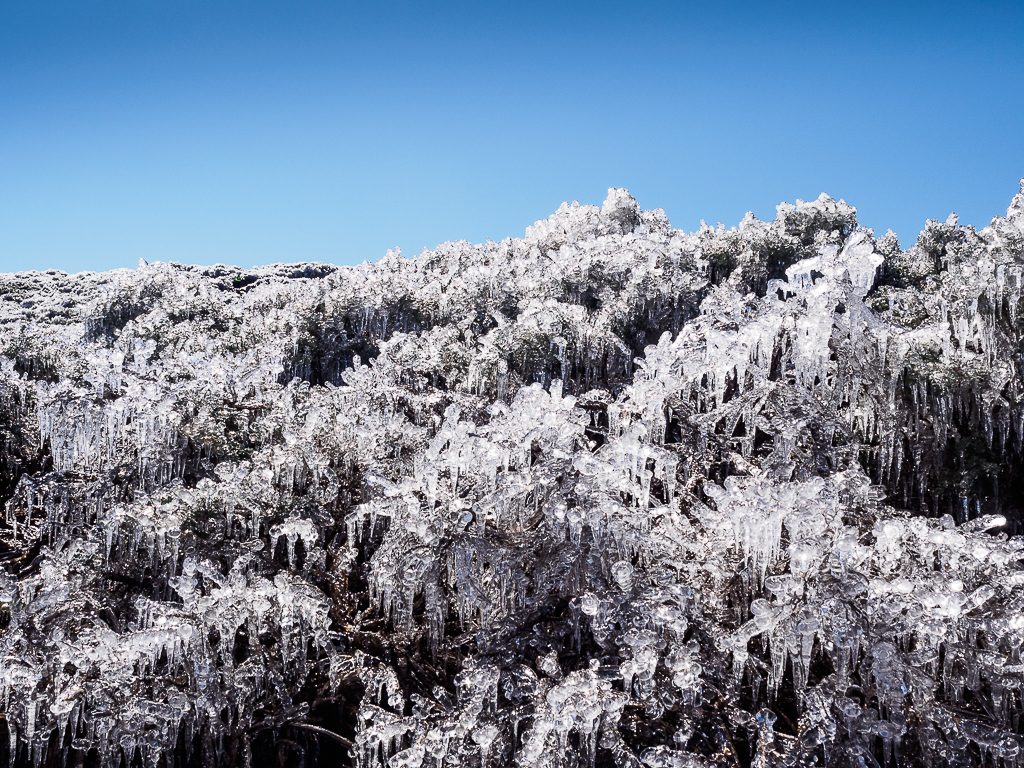 Go on with the "Woohoo". The freezing fog that kicked me ass yesterday had left a great surprise. The whole upper caldera edge was covered with ice. It looked (sorry for the phrase) AMAZING!
Had a 4h walk today, starting at Mirador de los Andenes (Street LP4 KM 32.5, 2297m). Normally 3h should be enough but I had to make some unplanned stopovers to enjoy the view. The track follows the caldera edge, up to the highest spot of La Palma, the Roques de los Muchachos (2426m). Passing some prehistoric petroglyphs and the Observatorio del Roque de los Muchachos the path leads you mostly on the wind covered inner side of the caldera edge and provides great panoramic views. Today even the Pico del Teide on Tenerife could be seen.
Great track, great scenery, great experience. That's what I'm here for 😉
#lapalma   #islabonita   #hamburgphotographers   #HHLP2014