Santa Cruz de La Palma
La Palma Day 9
Today I've visited Santa Cruz, capital of La Palma. The city center of Santa Cruz is protected by preservation order since 1990 and there are only a few new buildings are disturbing the historic character of the town. The core of the city was built at the end of the 15th century, pillaged by pirates in the mid of the 16th century and rebuild. Therefore most of the oldest buildings are from 1560 and afterwards. The heart of the town is formed by narrow, mostly on-way streets with typical colorful residential and patrician houses, a lot of them with wooden balconies. Historic churches, abbeys, administrative buildings and fuzzy shaded plazas with Bars and Cafes complete this ensemble. When leaving the direct core of the city, one may find some old residential houses that are not in a very good shape. Unfortunately some of them fall into disrepair and/or are for sale. These are sings of the current crisis in Spain, where maintenance especially of an old historic building is expensive while people fight against unemployment and dept.
The east side of the city center is dominated by the "Avenida Maritime" with a grate view to the harbor and some representative administration buildings.
Guess I will have a Street Photography walk there before I leave. Beside a lot of historic buildings you may find even more interesting people in the streets of Santa Cruz.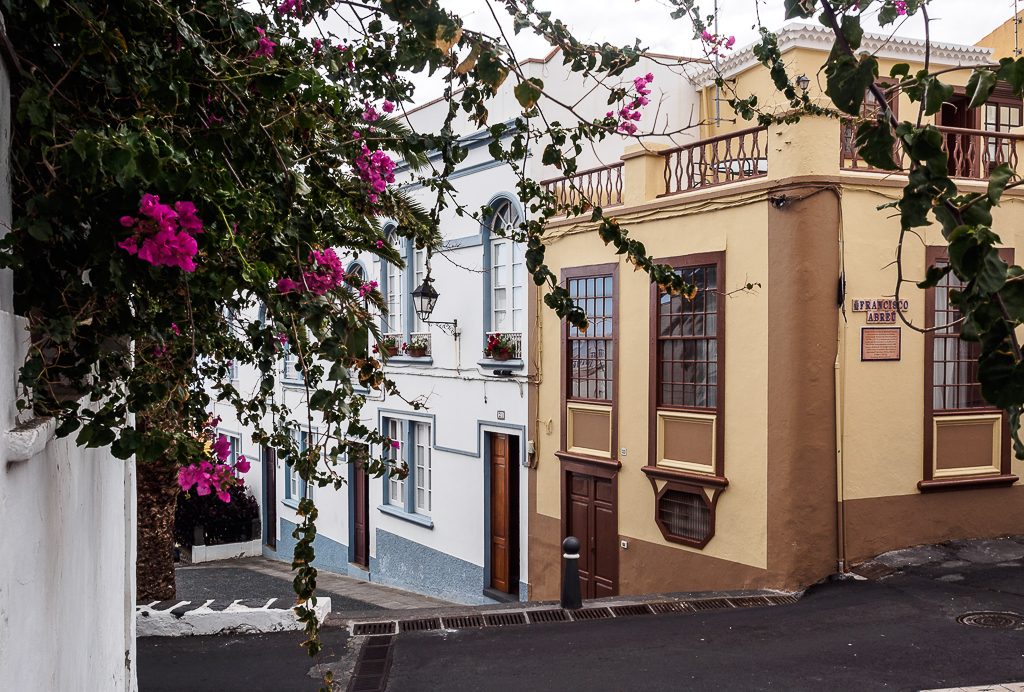 #lapalma   #islabonita   #hamburgphotographers   #HSLP2014